COVID-19 NEWS - All free accounts are upgraded to PRO level until 2020-06-01. We hope to encourage people to stay home and producer more music. In this way less people are infected and more people are happy (with your music).
Quick start videos
Watch them all to remove this
1:08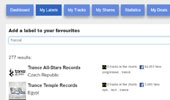 Find the best labels
How to search and select the best labels for you as a producer


0

% watched by you
2:16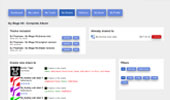 Share your tracks
Share one or more tracks to multiple labels at once


0

% watched by you
1:14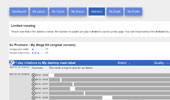 Improve your tracks
Check in-depth analyses of your shared demo tracks


0

% watched by you
1:35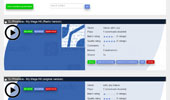 Get the deal
How to increase your chances on closing a deal


0

% watched by you
Upload your music
Created new demos? Upload them now to add them to your 'My Music' library. From there you can submit your music to your favourite labels.

Add your new music demo
GET € 10
Upload your first track today and receive a 10 euro Proshare voucher instantly! No strings attached, we just believe you will ❤ our free membership.
New: proshare.audio community!
Update all your profile and privacy settings over here and start making use of our new community features!

Connect and chat with other producers, review labels, exchange knowledge and experiences.
Your latest uploads
Your tracks will appear here automatically after you started uploading. Click here to start :)