Member Chat

Events
Reviews
Software
Production Tips & Tricks
Collaborations

Proshare.audio

Service and Support
Suggestions to improve proshare.audio
BUG Reports
Welcome to the chat board

Lift FX - Review and Giveaway!
New month, new review and giveaway on proshare.audio!

https://youtu.be/2MdT6Bs-tcE

LiftFX is a brand new plugin by BOOM Library to create risers and other climax effects in seconds. Let's check it out!
To join the raffle, add a comment on our Chatboard to let us know why YOU should win this plugin before the end of October 2019!

https://www.boomlibrary.com/sound-effects/liftfx/

We have already have some happy people for this give-away:
Tusca - https://proshare.audio/tusca
Techneck - https://proshare.audio/techneck
ItachiMode - https://proshare.audio/itachimo
Harlem Dance Club - https://proshare.audio/HarlemDanceClub
Roman Lars - https://proshare.audio/245303

You can all download your copy through http://www.boomlibrary.com/cart/?add-to-cart=103023

We will be happy to share your creations!
Have fun with it!

New features and fixes
2020-03-24: Fresh Music Pool open to labels
Finally the long awaited music pool for labels is active. Since last week almost 100 labels have visited out new "Fresh Music Pool". More than 200 tracks have been listened to already.

2020-02-11: Label Pool opening soon
We are almost finished programming the interface for labels to access all Label Pool submissions from our members.

2019-11-17: Bugfix for displayed "plays"
The plays from last weeks were not counted fully in the My Music overview, this is now solved.

2019-11-06: Account/profile saving automated
Just a small thing, but all info you enter in your profile page is now auto saved when typing, so we took away all the SAVE buttons.

2019-11-02: FREE account extended
Instead of 2, you can now do 5 demo submissions per month with a free proshare account. For the real deal upgrade to PRO (25 submissions per month) or PRO PLUS (100 per month), check out https://proshare.audio/upgrade

2019-11-01: Flexible voucher redeeming
If you use a voucher to pay, and the value of your voucher is higher than your order total, then the value of the voucher will be recalculated so you can use the rest of the value later on something else.

2019-10-26: 'Like' feature in Chat Board
Yes, finally our Chat Board topics and comments have a 'Like' feature. Please use it to help the community. Your 'Like'-feedback is very valuable, it might also help proshare.audio give you better information in the future.

2019-10-25: New statistics
The stats system is upgraded and gives more accurate view of the parts of tracks that have been played by the labels. Oh, and it loads super fast now!

2019-10-19: Bulk deletion
From now on you can delete multiple tracks from your account. Just use the checkboxes in the list, and select the delete option from the pulldown under the track list.

2019-10-18: Sign up for pools
For each track you can opt-in for our DJ and Label pools. If you submit for DJ pool, all producer/dj members of proshare.audio can stream and download your track in order to play it in a set or give it a rating. When submitting for the LABEL pool, other labels can find the track also without your submission.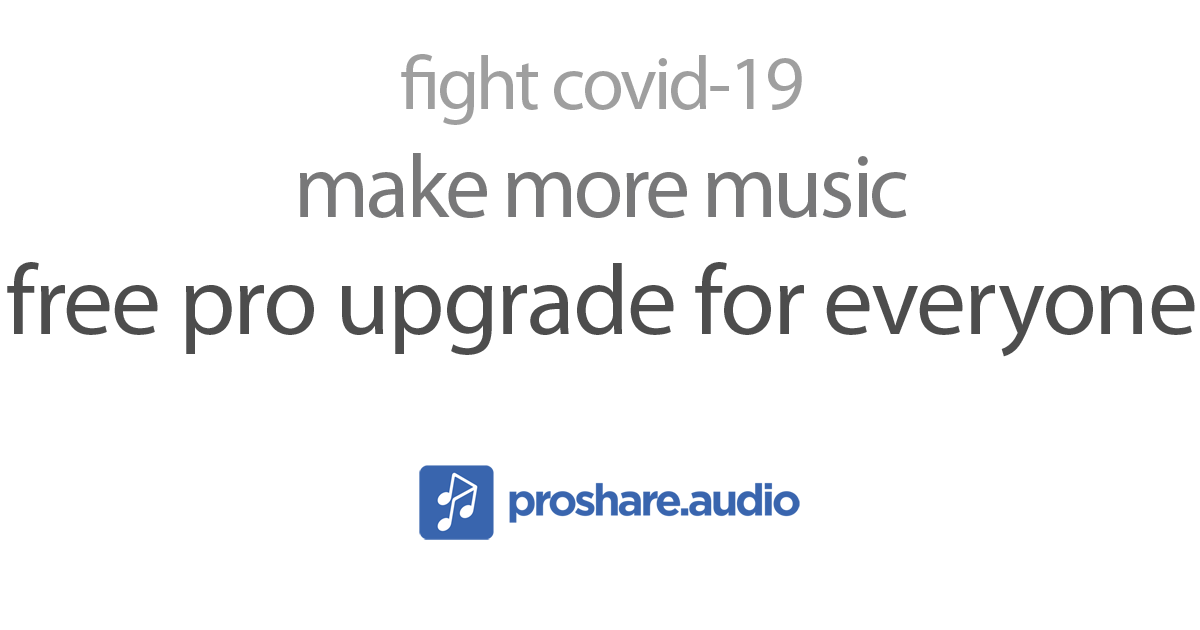 Fight Covid-19, make more music, free PRO upgrade
We decided to temporarily upgrade all our free accounts into a PRO level. You don't need to do anything for this, except having a free account. Existing PRO and PRO PLUS users will receive a 10 Euro voucher to spend on any of our premium services.

With this gesture we hope to inspire everyone to make more music and help everyone increase their chances on finding a suitable label.

This means we're all fighting the COVID-19 virus in two ways:

1. While you make new music, you can't infect other people ❤
2. Your music eventually makes people feel better 😊

Please share this news to all your producer friends and on your socials.

Wishing you all the best in these interesting times,

Tom & Desiree
Team proshare.audio



Polyverse - Comet (giveaway!)
This brand new plugin by Polyverse Music with an unique parameter and preset morphing function, is made to create a silky smooth reverb as never heard before. This sounds promising.... Lets check it out!

https://youtu.be/HDBpx1u3C4w

The winners of the plugin are:

Maik Kubi Kubatzki
Tusca
Jan Louise
Axolotusmusic
FabianRamos

Congratulations! Have fun with it.

Cheers,
Tom Peters
proshare.audio

Polyphenom2 - Giveaway and free preset pack!
https://youtu.be/3NPdKm-OvoQ
Polyphenom2 is a truly hybrid polyphonic Synthesizer exploring additive, wavetable, subtractive and fm synthesis and is created by OceanSwift Synthesis https://oceanswift.net/polyphenom

To show you around this synth we've created a video while making a preset pack for the PolyPhenom2 which is completely free for our members! You can download it here: https://bit.ly/2XiOVkf

As a proshare.audio member, you have the chance to WIN a free copy of the Polyphenom2 Synthesizer. Let us know why YOU should win a copy! Just give a comment below, before the end of July.

And the winners are:
- Crowd of One -> https://proshare.audio/235100
- D-Crae -> https://proshare.audio/DCrae
- мʌvʌ -> https://proshare.audio/myaudiovisualart
- Stanislaw Radomsky -> https://proshare.audio/StanislawRadomsky
Congratulations! Have fun with it!

Halloween Gift 5=25
CLOSED: Wow, we gave away 650 Euros worth of vouchers to all participants, thanks friends!!

----

Did you know that Halloween, is associated with the number 5? This number reflects freedom, excitement and adventure. It also stands for youth and energy, with a rebellious touch. Very recognizable for everyone that loves to be involved in music. Are you ready to multiple 5 by 5 and get 25?

I call it TRACK AND TREAT :)

If you submit your track to at least 5 labels in the next 5 days, you will receive a 25 euro value voucher as our Halloween gift to you!

The voucher will be valid for one month and can be used as payment for all our services, like credits, mastering, premium reviews and upgrades. For example to get 50 new submission credits for free, or even 100 for just 5 euro extra. For all options just visit https://proshare.audio/upgrade

Leave a message below when you're doing the 5 submissions, so I can arrange the voucher asap.

Happy Halloween!

-x-
Desiree


Chat board rules
Welcome to the proshare.audio chat board!

This is the place to exchange ideas with other members. We may reward useful new topics and responses with sharing credits :)

The usage of the proshare.audio chat board means you agree to the following rules:

- We encourage thoughtful discussions, please respect others. Highly controversial topics are not allowed.
- You agree that your postings will be publicly visible
- Do not post any content for which you don't own the rights/copyright.
- Please do not post any legal or personal information, including your age (if under 18).
- Before starting a new topic, read other threads to see if you can add to one of those. Duplicates will be deleted.
- Please choose the board that best fits the subject of your post.
- Please do not use 'all capitals' in the title of your post.
- Proshare.audio always has the right to delete conversations that are not appropriate to the sole discretion of proshare.audio team members.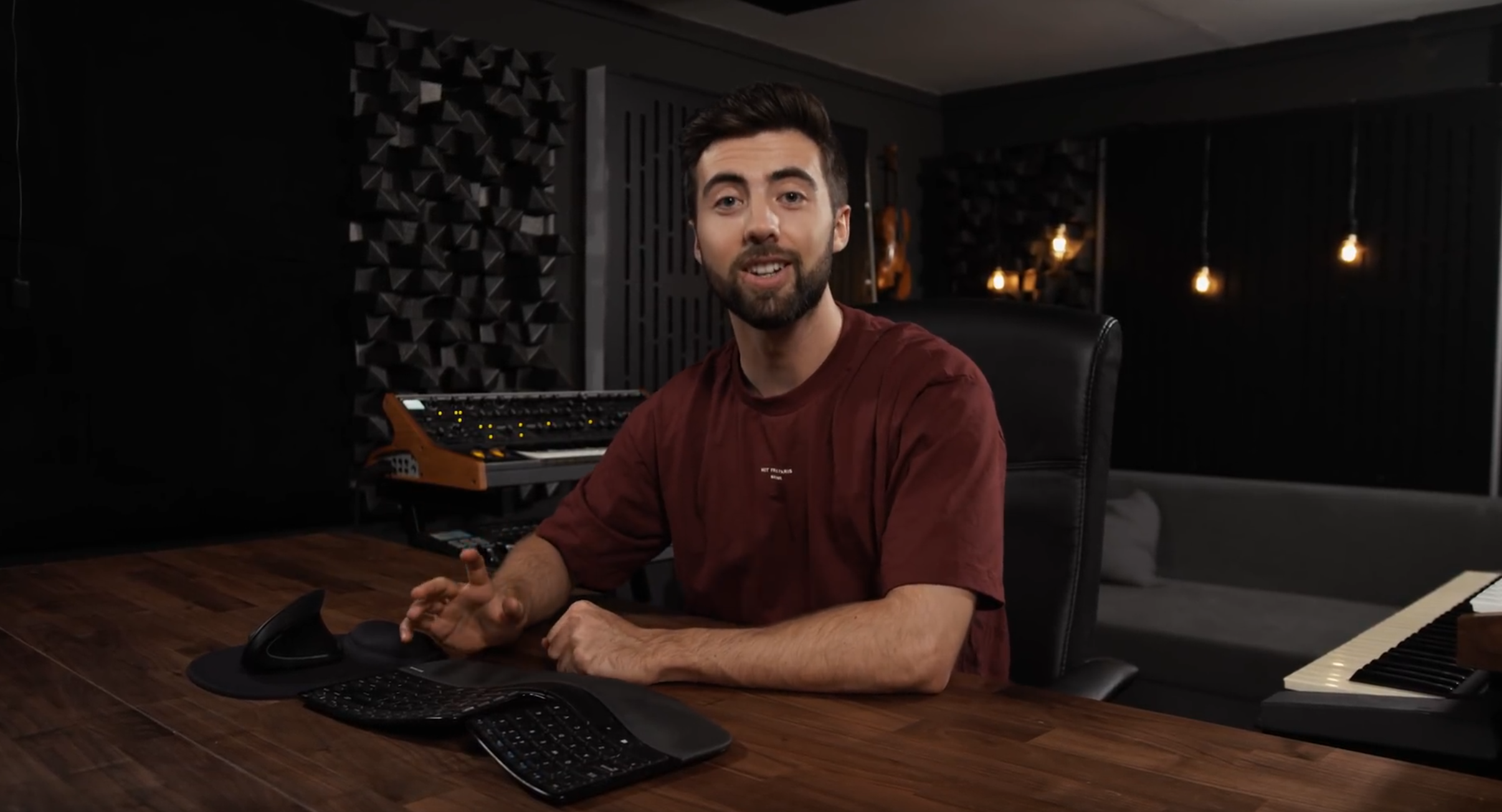 50 great tips by Jonas Aden
When reviewing tracks, I hear a lot of good stuff, but also a lot of beginner mistakes. Here are 50 great tips from Jonas Aden to instantly make your productions better. It is all about details!
Thanks to Jonas for sharing!

https://bit.ly/2MBrr3b

Cheers Tom.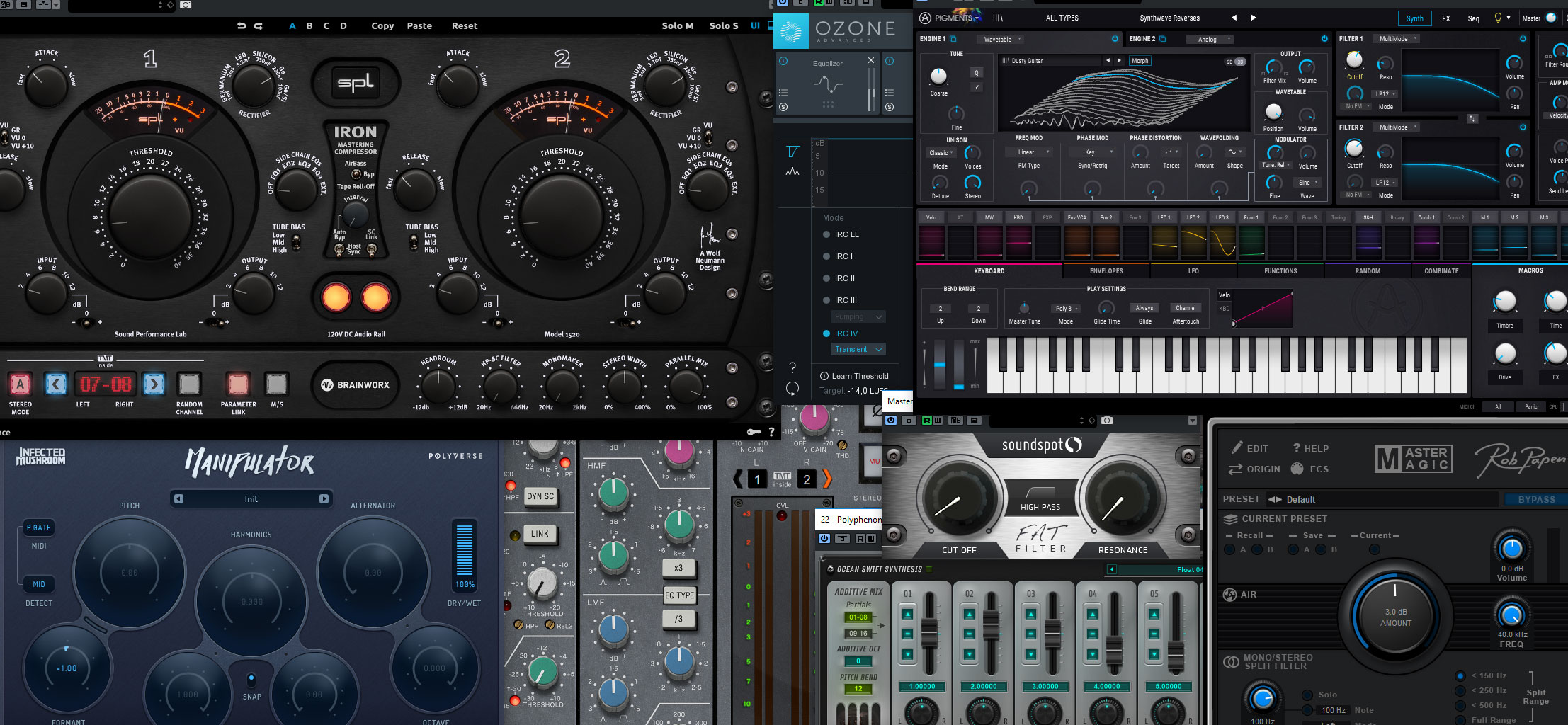 New Plug-ins
Here you can post the newest (VST) plug-ins of the universe!

Offer promo to DJ's
Get your tracks distributed/promoted to DJ's, radio stations and/or playlists.